Who is Emily Calandrelli?
Emily Calandrelli is a celebrated television host, producer, and writer. Born on May 18, 1987, in Morgantown, West Virginia, she pursued her education from West Virginia University and later graduated from the Massachusetts Institute of Technology with Master's degrees in Astronautics and Technology and Policy. She married Tommy Franklin in August 2017, after meeting him during a NASA internship at the Ames Research Center in California.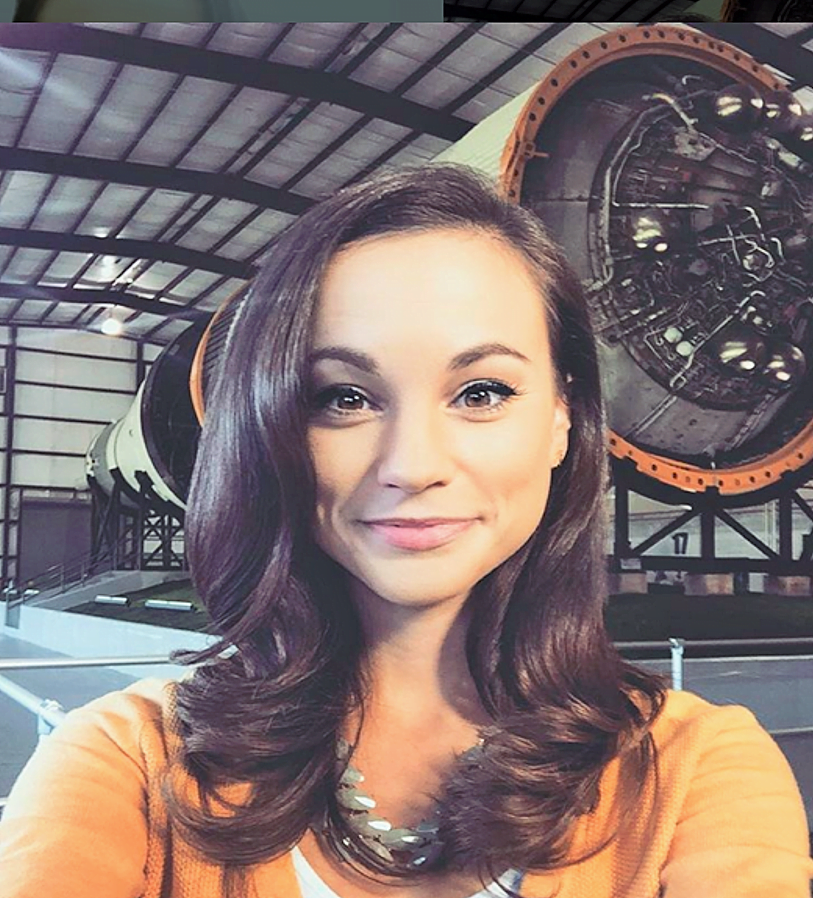 Alongside with her profession as the TV show presenter, she is also a writer contributing at 'TechCrunch'. While she was an undergraduate student, she was awarded the Harry S, Truman Scholarship, Barry M. Goldwater Scholarship and the USA Today All USA Academic USA Team.
Since 2014, Emily Calandrelli started hosting as the reality show presenter in Xploration Outer Space in Fox Xploration Station education block. In the following year in 2017, the presenter had her cameo appearance through Netflix's show 'Bill Nye Saves the World'. We believe that she has a very high salary and net worth which counts in hundreds and thousands of dollars.
Quick Facts About Emily Calandrelli
| Name | Emily Calandrelli |
| --- | --- |
| Birth Date | May 18, 1987 |
| Age | 36 years |
| Place of Birth | Morgantown, West Virginia, US |
| Nationality | American |
| Ethnicity | White |
| Education | West Virginia University, Massachusetts Institute of Technology |
| Husband | Tommy Franklin |
| Famous For | Hosting 'Xploration Outer Space', Writer at TechCrunch, Emmy-nominated MIT engineer |
| Original Name | Emily Dawn Calandrelli |
Emily Calandrelli Married: Who is Emily Calandrelli married to?
Emily Calandrilli is married and is happy with her longtime boyfriend Tommy Franklin since August of 2017 which she announced through her social media account. She has shared a beautiful picture of the couple; they were hugging and kissing each other. There is no doubt that the couple is happily married, and is madly in love and as of now, she has been happily spending her quality time with her husband and she often shares their blissful time together on the social media sites.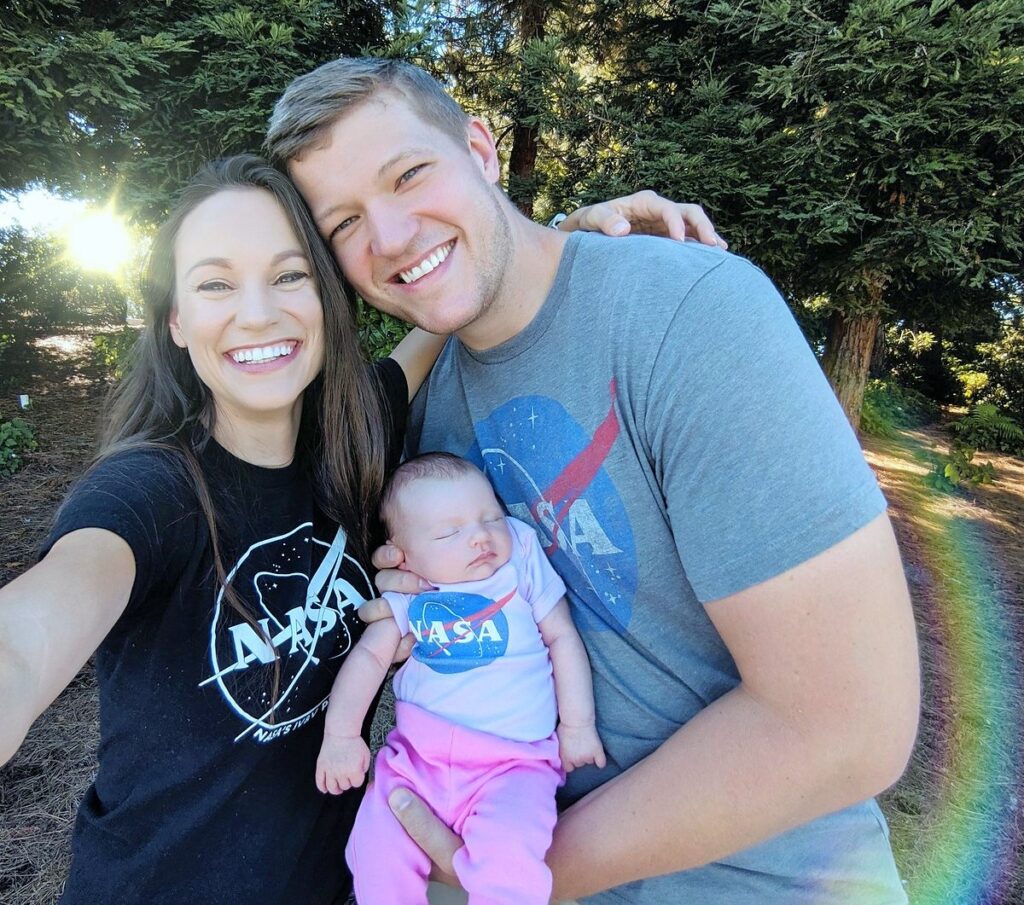 She first met her husband Tommy Franklin at NASA internship at Ames Research Center in California and that is when they started dating and after eight years of being in a relationship with Tommy Franklin, they decided to take their love to the next level. In the following year on September of 2016, Emily Calandrelli got engaged at the Golden Gate Bridge.
Emily Calandrelli Age and Height: How tall is Emily Calandrelli?
Emily Calandrelli is currently 36 years of age with a beautiful personality and stands tall with a height that suits her appearance well. However, her exact height is still not mentioned and other body measurements are yet to be revealed.
People Also Read:Everything About Elsie Hewitt: Girlfriend of Ryan Phillipe
Emily Calandrelli Salary and Net Worth: How much is Emily Calandrelli net worth?
Emily's career took off like a rocket. As an Emmy-nominated MIT engineer, she made her mark not only in the field of science but also in the realm of television. Her roles as a correspondent for Saves the World and as an executive producer-anchor for FOX's Xploration Outer Space have undoubtedly contributed to her impressive net worth. As of 2022, Emily Calandrelli boasts a net worth exceeding $1 billion. Her salary, during her stint with Xploration Station, is reported to have ranged between $90,000 and $150,000.
Multiple Streams of Income:
Television hosting wasn't her sole source of income. With the average American television host's salary ranging between $28k and $123k, Emily's earnings are significantly higher, likely due to her unique expertise and niche audience. Additionally, her promotional Instagram posts fetch her between $176 and $294 each.
Beyond her on-screen endeavors, Emily is a prolific author. The royalties from her children's books further cushion her financial portfolio. One of her books, for instance, can be acquired for $16 to $49 for its hardcover edition.
It's worth noting that Emily's assets are not fully public knowledge. However, she does own a Toyota RAV4, which has a ballpark value of around $60,000.
Social Media Accounts:
Instagram– https://www.instagram.com
Facebook– https://www.facebook.com
Twitter–https://twitter.com