Who is Erica May Scherzer?
Erica May Scherzer was born on January 30, 1986 in Englewood, Colorado. She holds an American nationality.
She is famously known as the wife of Max Scherzer, the MLB pitcher who is currently a player with the Washington Nationals. He previously played with the Detroit Lions and the Arizona Diamondbacks. Prior to the MLB, Scherzer a Cy Young Award recipient played college baseball at University of Missouri in Columbia, Missouri.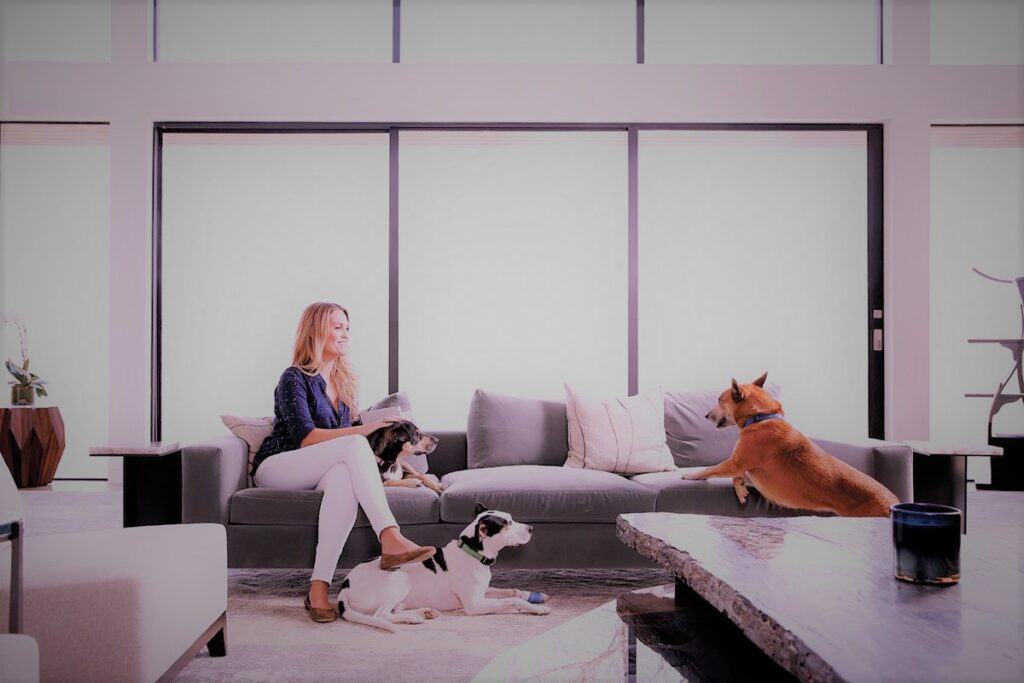 The early life of Erica May Scherzer:
As we already mention above Erica May was born on January 30, 1986. His mother name is Gail Spearow-May and father is Ronald May. Erica and her sister, Allison, were raised in Englewood, Colorado where Erica graduated from Cherry Creek High School.
Quick Facts:
| Attribute | Details |
| --- | --- |
| Name | Erica May Scherzer |
| Profession | Researcher |
| Date of Birth | January 30, 1986 |
| Estimated Net Worth | Not specified; Earnings from research: $30-$70k annually |
Education:
She attended Cherry Creek high school where she also was the starting pitcher of the softball. Erica had briefly attended the University of Missouri before transferring to the University of Colorado Denver.
After graduating with a history degree, she briefly worked as a historical researcher in Colorado, before leaving the job and following Max wherever his MLB career took him.
Married life with Max Scherzer:
Erica May and his husband Max Scherzer first time met at Mizzou. Even after a heart condition ended Erica's pitching career and she transferred to the University of Colorado Denver, their relationship stood strong.
After eight years together, they got engaged and tied the knot in Scottsdale, Arizona in November 2013. Their wedding was on November 23. After the wedding the newlyweds flew to New Zealand for their honeymoon.
Erica gave birth to their first daughter, Brooklyn May Scherzer, on November 28, 2017.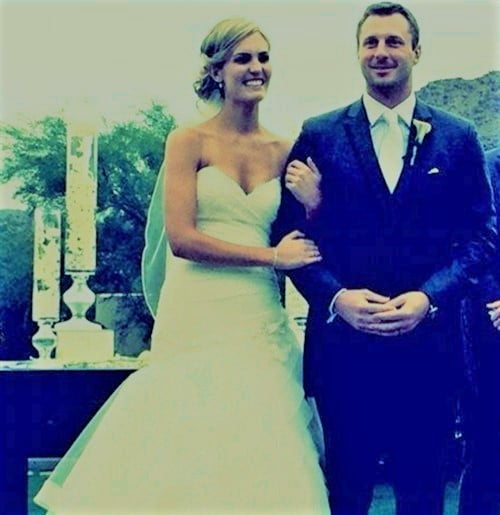 In January 2019, when Mizzou was set to retire Max's college number, the Scherzer's announced that Brooklyn was going to be a big sister. The 2019 Fourth of July celebrations for the family became extra special with the birth of their second daughter, Kacey Hart.
Erica & Max are Passionate about Animal Rescue:
She's the most passionate about animals. Erica and Max are furbaby parents to four adopted dogs. Two of their dogs have heterochromia iridium.
Erica & Max Involved in charity work:
The couple also promoted a vanishing species charity stamp together with the U.S. Fish and Wildlife Service and members of Congress. She has also advocated for causes supported by Michigan philanthropic organizations.
Carrier:
Erica May Scherzer is an activist, feminist, social justice and human rights advocate who has worked with multiple non-profits in Arizona, Michigan, and Washington, D.C.
Throughout her travels across the country, Erica has found that her activism and community work are intertwined with modern slavery.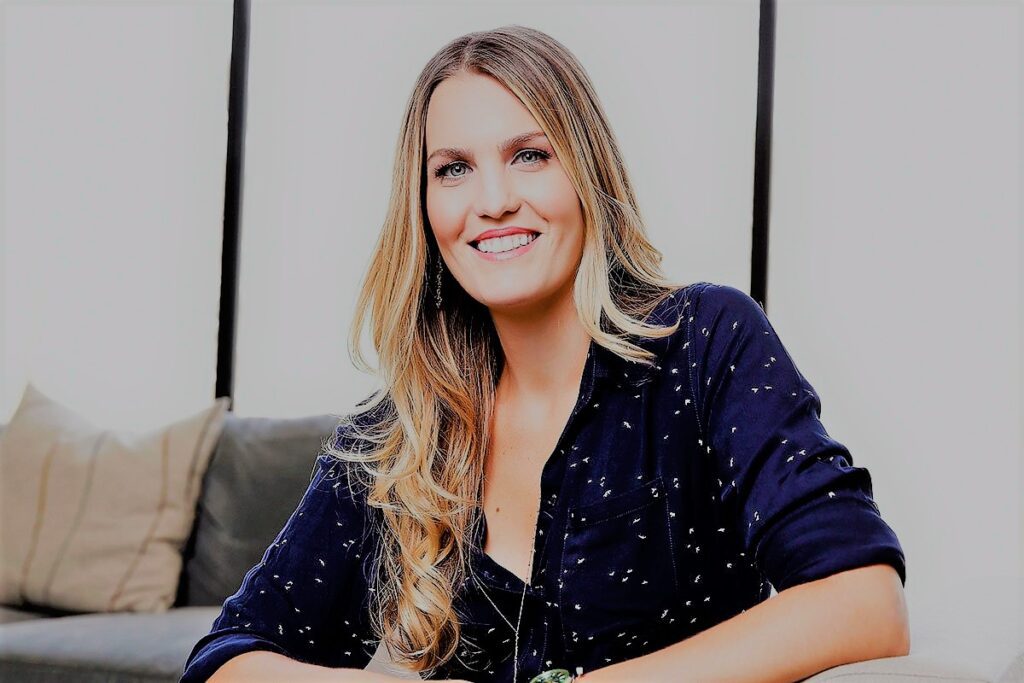 Her work with Polaris focuses on leveraging her knowledge of and experience with these connections to human trafficking on Capitol Hill.
Physical States:
Age: 34 years old (January 30, 1986)
Weight: We tried to find information regarding to Erica weight, but not found much.
Height: 6 ft
Eye Color: Blue
Hair Color: Blonde
Favorite things:
The things we notice that she like playing baseball. The one thing she like the most is spending time with her husband and children.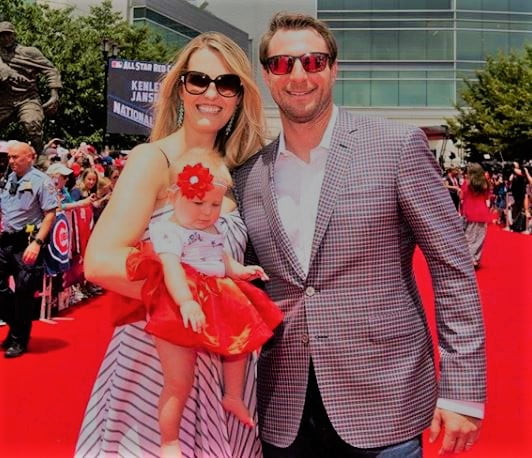 What is Erica May Scherzer's Net Worth? A Glimpse Into Her Financial Journey
While many may be acquainted with Max Scherzer, a highly renowned professional baseball player, his spouse, Erica May Scherzer, remains comparatively less spoken about, especially in the context of her financial stature. In this piece, we delve into the financial insights and net worth of Erica May Scherzer.
Lack of Clarity: Erica May Scherzer's precise net worth remains elusive, with no concrete figures readily available online.
Income from Research: Sources indicate that she amasses an annual income ranging from $30,000 to $70,000 through her research work.
Comparison with Spouse: To provide a comparative backdrop, her husband, Max Scherzer, stands tall with a net worth estimated at $120 million as of 2023. A significant chunk of this wealth comes from his baseball career, with his 2023 salary alone accounting for $43,333,333.
Financial Path: Detailed information about Erica May Scherzer's financial trajectory is unavailable. Whether she has had varying income streams or significant assets outside her research salary remains unknown.
Affairs:
We did not find exact information about her previous relationship/affairs.
Interesting Facts:
Interesting facts about Erica May Scherzer are:
Erica May Scherzer was born on January 30, 1986 in Englewood, Colorado.
She holds an American nationality.
Erica graduated from Cherry Creek High School.
Erica and Max Scherzer tied the knot in November 23, 2013.
Max Scherzer has right eye blue and left eye brown color.
She is a mother of 2 children.
Erica is most passionate about animals.
Erica is a member of the board of directors for the Alliance.  She and Max also recorded a PSA for HRA earlier in 2017.
Max and Erica paid for all of the adoption fees at The Humane Rescue Alliance
Erica is also a major LGBTQ+ supporter, having played and gotten along well with several lesbian teammates during her days as a pitcher. Now Erica gathers her fellow WAGs to support LGBTQ+ activism, particularly in major league sports.
After arriving in Washington, Erica joined Polaris, a global organization combating human trafficking.
Erica May Scherzer Social Media Accounts: