Who is Yadier Molina's Spouse Wanda Molina?
Wanda Torres, a native of Puerto Rico, is widely known as the beloved wife of the Puerto Rican baseball sensation, Yadier Molina. While Yadier shines on the baseball field, Wanda prefers to maintain a low profile, keeping away from the glitz and glamour of celebrity life. She has dedicated herself to philanthropic work, co-founding Yadier Molina Foundation 4, which aims to aid those in distress in Puerto Rico.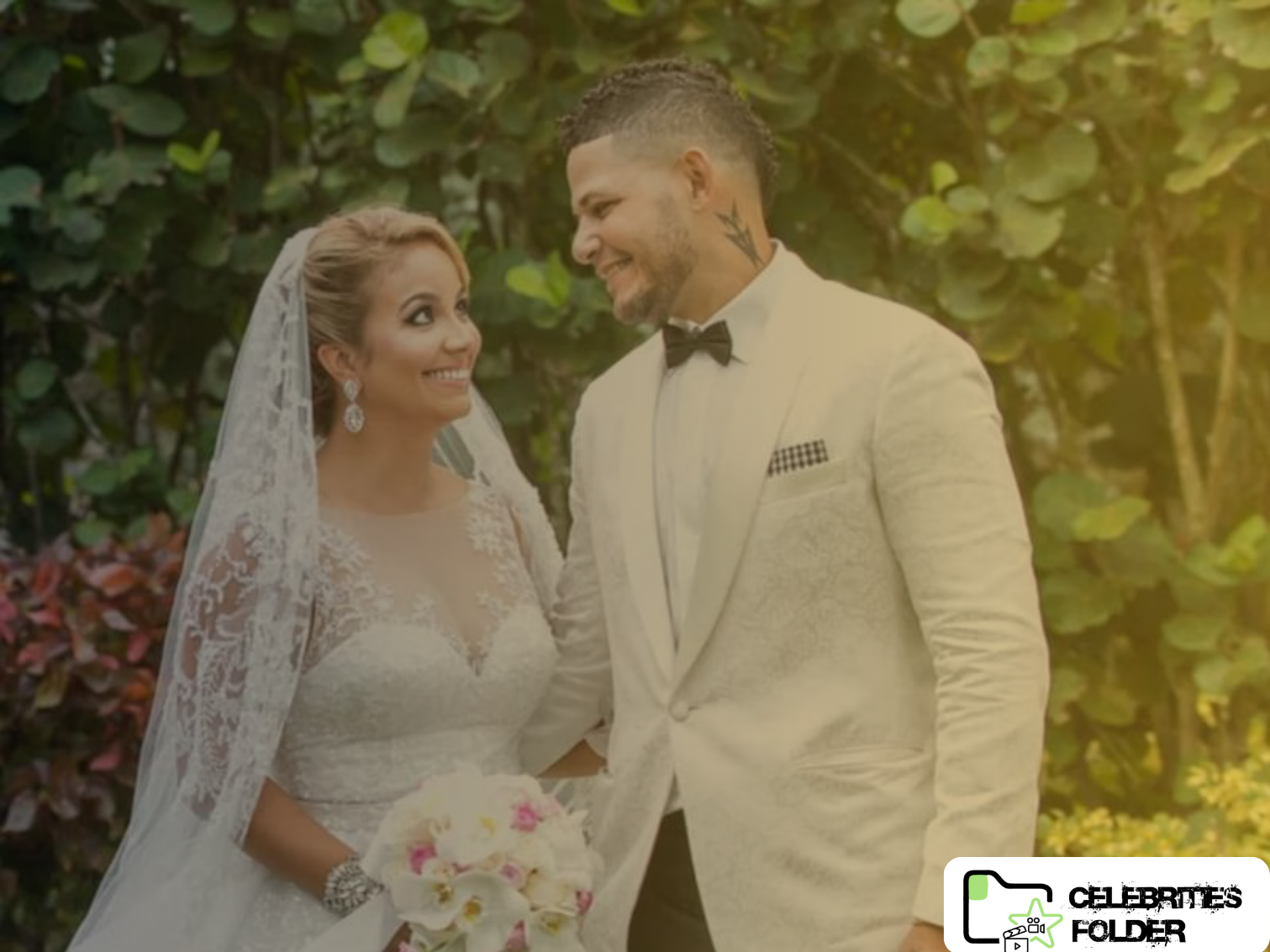 As a dedicated mother, she dotes on their three children: Yanuell Benjamin Molina, Adrianna Molina, and Daniel Benjamin. The couple, cherishing their shared roots, split their residence between Caseyville, Illinois during the baseball season and their homeland, Vega Alta, Puerto Rico during the offseason.
Quick Facts About Wanda Torres
| Name | Wanda Torres |
| --- | --- |
| Place of Birth | Puerto Rico |
| Residence | Caseyville, IL (baseball season) & Vega Alta, Puerto Rico (offseason) |
| Nationality | Puerto Rican |
| Profession | Co-founder and CEO of Yadier Molina Foundation 4 |
| Education | Met Yadier in high school in Puerto Rico |
| Husband | Yadier Molina |
| Children | Yanuell Benjamin Molina, Adrianna Molina, Daniel Benjamin |
| Original Name | Wanda Torres |
From High School Sweethearts to Power Couple
Yadier Molina and Wanda Torres, now Wanda Molina, first crossed paths in the picturesque landscapes of Puerto Rico during their high school years. Their love story, as enduring as the waters of the Caribbean Sea, has since stood the test of time. The couple exchanged wedding vows in a close-knit ceremony in 2007, marking the beginning of their lifelong journey together.
Living in Caseyville, IL during baseball season and escaping to their hometown Vega Alta, Puerto Rico during the offseason, the Molinas have expertly blended their love for each other and their homeland. Together, they've raised three beautiful children: Yanuell, born in October 20, Arianna, gracing the world on July 4, 2010, and the miracle baby Daniel Benjamin, born on February 6, 2016.
An Unyielding Commitment to Puerto Rico
While Yadier's professional commitments keep him busy, Wanda's dedication to her family and homeland is unyielding. Recognizing the challenges that their home country faces, the couple initiated the Yadier Molina Foundation 4. Under Wanda's vigilant leadership as the co-founder and CEO, the non-profit organization has actively worked towards providing aid to disaster-stricken and underprivileged sections of the Puerto Rican society.
Events that dot Wanda Molina's calendar include fundraisers for special needs children and aiding those struck by calamities. The resilience of this powerhouse couple was on full display during the aperture ceremony of Yadier Molina Celebrity Softball Game at Hiram Bithorn Stadium in 2017, where the duo participated actively.
The Pillar of Strength: Wanda Molina
It isn't just the field where Yadier shines. He, along with Wanda, has made commendable strides in uplifting their community. However, behind the public persona of Yadier, stands the unwavering support of Wanda Molina. She embodies grace, compassion, and a strong will, traits that have not only supported Yadier throughout his career but have also played a pivotal role in navigating the challenges of fame.
From shielding their children from unnecessary media attention to gracefully handling situations (like the instance when Yadier's brother Bengie faced undue criticism on ESPN's Sportscenter), Wanda's mettle is evident. The couple's commitment to privacy, while maintaining their support to the community, is truly commendable.
Net worth and salary: How much is Yadier Molina's earnings per year?
Yadier Molina, with his illustrious baseball career, has amassed a significant net worth. While exact figures for Wanda Molina's net worth aren't publicly available, Yadier's net worth is estimated to be around $60 million, thanks to his contracts and endorsements.
Height and weight: How tall is Yadier Molina?
Yadier Molina stands at a height of 5 feet 11 inches and weighs around 205 lbs.
Interesting Facts about Wanda Molina
Wanda Molina has successfully kept her life and that of her children away from the constant media glare.
She played an instrumental role in establishing the Yadier Molina Foundation 4, actively contributing to the well-being of their Puerto Rican community.
Her passion for charity has seen her host numerous events since 2010, particularly focused on children with special needs.
FAQ About Wanda Molina
When did Yadier Molina and Wanda Molina get married?They tied the knot in 2007.
How many children do they have?The couple has three children: Yanuell, Arianna, and Daniel Benjamin.
Where do they reside during the baseball season?During the baseball season, they live in Caseyville, IL.
What is the Yadier Molina Foundation 4?It's a non-profit organization co-founded by Yadier and Wanda Molina to assist those in need in Puerto Rico, particularly children with special needs.
This comprehensive insight into the life of Wanda Molina showcases not just her bond with Yadier Molina but also her commitment to Puerto Rico and her family. As we continue to witness Yadier's achievements in baseball, it's imperative to acknowledge the strength and support he draws from his wife, Wanda Molina.