Who is Rolando McClain's Wife Capri Knox?
Capri Knox, born on August 24, 1989, is the wife of former NFL player Rolando McClain. The couple met at the University of Alabama, where Capri was one of the top ten women long-jumpers in the country. Capri and Rolando have two sons together and have reportedly stabilized their relationship after facing some challenges in the past.
Quick Facts About Capri Knox
| Name | Capri Knox |
| --- | --- |
| Date of Birth | August 24, 1989 |
| Age | 34 |
| Place of Birth | United States |
| Nationality | American |
| Profession | Former Track and Field Athlete |
| Education | University of Alabama |
| Husband | Rolando McClain |
| Children | Two sons |
Early Life and Personal Background
Capri Knox was born on August 24, 1989. She is known as the wife of former NFL player Rolando McClain. Capri is the daughter of Darryl and Rita Knox and has two sisters, Tisha and Chanel. She also made a name for herself as a talented athlete during her time at the University of Alabama, where she was a member of the track team. Capri excelled in triple jump and long jump events, consistently ranking among the top 10 nationally and earning the title of Female Athlete of the Year.
Educational and Career
Capri Knox attended the University of Alabama, where she was part of the track and field team. Her personal bests in the triple jump and long jump events were 39-4 and 17-9, respectively. Capri received recognition and accolades for her athletic achievements during her university years.
Relationship with Husband and Family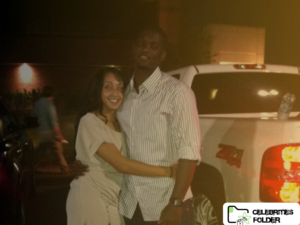 Capri Knox and Rolando McClain first crossed paths while they were both students at the University of Alabama. They tied the knot in April 2013 and are now proud parents of two sons. Their relationship has faced challenges, with Rolando filing for divorce in September 2013. However, in an October 2014 interview, Rolando expressed his commitment to improving their marriage, and the couple decided to stay together.
About Life Partner
Rolando McClain, Capri's husband, had a successful career in the NFL as a linebacker, playing for the Oakland Raiders and the Dallas Cowboys. Despite his athletic talent, his career was marked by off-field issues, including arrests and suspensions. After retiring from professional football, Rolando focused on rebuilding his personal life and becoming a better father and role model for his children.
Physical Stats
While specific details about Capri Knox's physical statistics are limited, her background as a former track and field athlete suggests that she maintained a high level of fitness during her competitive years.
Net Worth
Capri Knox's net worth is not publicly available. However, it's worth noting that her husband, Rolando McClain, had a successful NFL career, which likely provided financial stability for their family.
Social Media Profiles
Capri Knox maintains a private Instagram account (@olly_olly_knox_n_pri) with 0 followers and 220 following. She also has a Facebook profile under the name Capri Marie Knox. Both of her accounts have limited public information, indicating that Capri prefers to maintain a low profile on social media.