Quick Facts About Anna Riley
| Name | Anna Morgan Riley (nee Harrington) |
| --- | --- |
| Date of birth | March 6, 1996 |
| Age | 27 |
| Place of Birth | Southaven, Mississippi |
| Residence | Atlanta, Georgia |
| Nationality | American |
| Profession | Former receptionist |
| Education | Mississippi State University |
| Husband | Austin Riley |
| Children | Eason Michael Riley |
Early Life and Personal Background
Anna Morgan Riley (née Harrington) was born on March 6, 1996, in Southaven, Mississippi. She is the daughter of Mary Markow Harrington and Hap Harrington. Anna attended Desoto Central High School and later enrolled at Mississippi State University, where she studied applied communication, public relations, and advertising. During her college years, she was a cheerleader and worked as a marketing intern.
Relationship with Austin Riley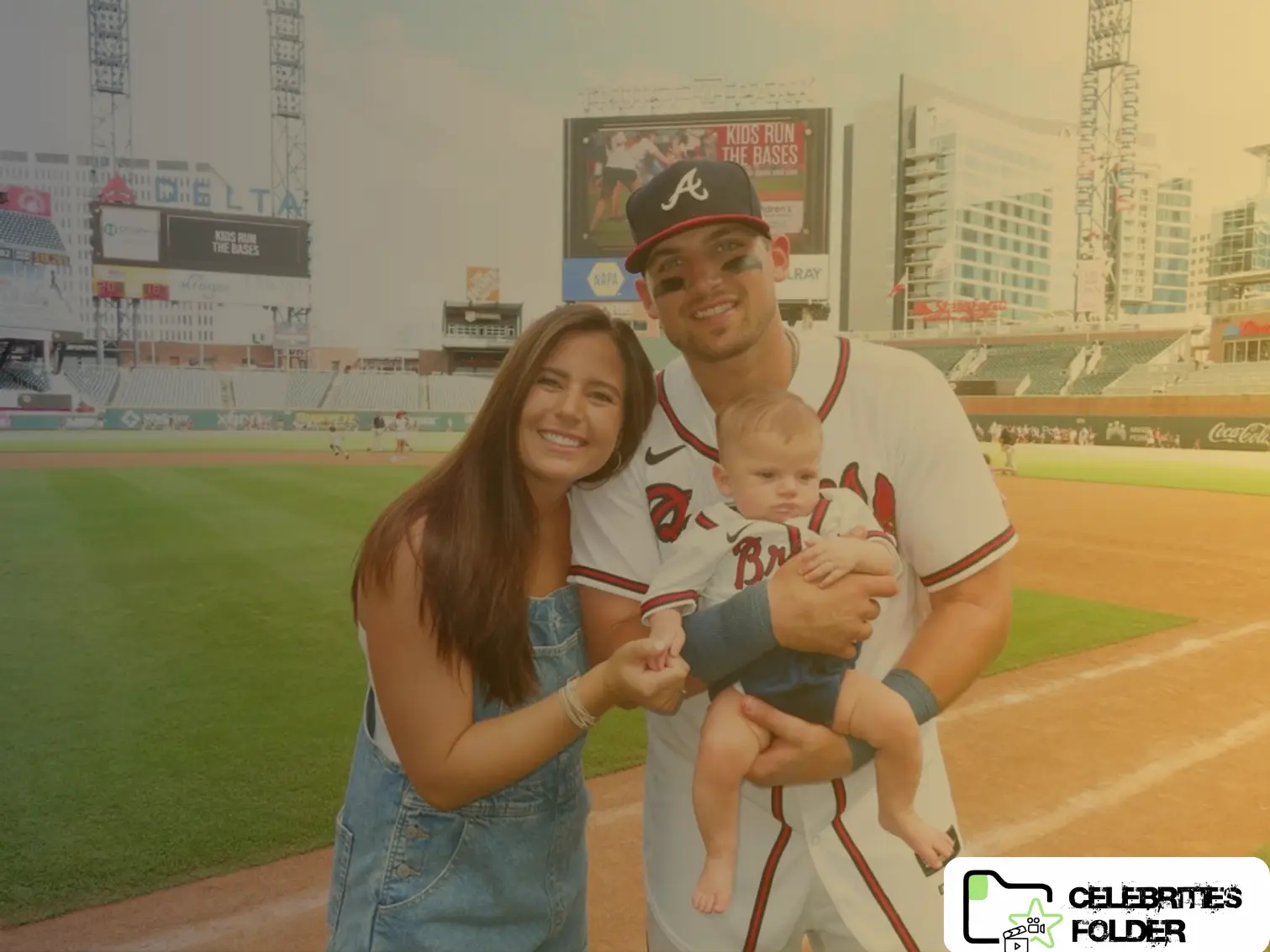 Anna and Austin Riley knew each other since high school, but their relationship began when they were both attending Mississippi State University. After their first year in college, Austin accompanied Anna to his sister's wedding, and they became a couple afterward. They got engaged on November 27, 2017, and tied the knot on November 3, 2018.
Family Life
Austin and Anna Riley have a son named Eason Michael Riley, who was born on April 20, 2022. Anna's Instagram account (@annamo_riley) has over 33,000 followers and primarily features updates about her husband and son.
Career and Education
While attending Mississippi State University, Anna worked as a marketing intern and was a cheerleader for the university. She later served as a receptionist at EPG Insurance, Inc. in Memphis, Tennessee, from 2018 to 2019.
About Austin Riley
Austin Riley, born on April 2, 1997, is an American professional baseball player who serves as a third baseman for the Atlanta Braves. He was drafted by the Braves in the first round, 41st overall, of the 2015 MLB Draft. Since his debut in 2019, Austin has become a valuable player for the Braves, with a batting average of .273, 132 home runs, and 364 runs batted in.
Physical Stats
Anna Riley's exact height and weight are not publicly available, but she is described as a young woman with a great mix of beauty and intelligence.
Net Worth
Anna Riley's net worth is not publicly disclosed. However, her husband Austin Riley has an estimated net worth of $4 million and earns an average salary of $3,950,000 per year. He also signed a record-breaking 10-year, $212 million contract extension with the Atlanta Braves.
Social Media Profiles
Anna Riley is active on Instagram, where she shares updates about her family life and her husband's baseball career. You can follow her at @annamo_riley.